About
"I cannot say whether things will get better if we change; what I can say is they must change if they are to get better." Georg Christoph Lichtenberg
I am a creative photo producer, art buyer and photo editor based in Hamburg, Germany.
Production is my passion and I have loved my job for more than 20 years now. Photography has been part of my life since the 80s, so I have seen the good, the wild and the bad times within the advertising industry. I have worked as an art buyer for Saatchi & Saatchi, Benton & Bowles and Michael Conrad & Leo Burnett in Frankfurt. In 1987 I founded my own production company theMOSCH production. Beside art buying and production I offer coaching and consulting for photographers. In 2003 I moved to Hamburg and I enjoy living in the north together with my son Moritz and a Spanish greyhound named Spyder von Erdberg. If I have any spare time, I actively contribute towards the protection of animals, especially of greyhounds.
It's all about flow
Let your dreams be greater than your fears and your actions louder than your words.
All creativity is about flow. A well-organized production keeps you and your job moving into the right direction. This begins with the estimate, composition of your team and the paying attention to of all the little details of your production, including the timing and the costs. There is always a solution for every problem, no matter whether it is money- or timing-related. You can benefit from my varied and experienced background to fulfil your individual requirements for your commercial or personal work.
Services
I am intensely resourceful, creative and highly professional, with a passionate work ethic.
Stuff I can help YOU with
"I will take care of your casting. Sed card casting, life casting and video casting. Seeking the right characters to fit the brief. Negotiating buy-outs to fit the budget. Scheduling the models to fit the timing."
ProductionServices
"If you create a different aesthetic than people are used to seeing, I am sure you can attract art directors, art buyers, clients and the public."
Coachingfor photographers
"What do you think of having your personal App in the App Store to present your work to your audience? PDF was yesterday. Together with a strong partner I offer professional App solutions. Drop me a line for further informations."
Coachingfor photographers
"Your art buyer has to go to vacation? I am happy to help out."
Art BuyingServices
"If you don't have a rep, you should make sure, that you have a really good producer. Let's meet."
ProductionServices
"There are so many great photographers out there that have their work undermined by bad portfolio site. If you are not digitally savvy, you should take a consultation"
Coachingfor photographers
"If you do not have an art buying department, I love to assist you when the going get's tough. I will be the missing link."
Art BuyingServices
"Is your next corporate publishing project getting hot and are you looking for a photo editor to fill up the stories with strong, fresh and edgy images? You should give me a call."
Photo EditingServices
"As your website is your most powerful marketing tool, you should check your website for functionality, content and appearance. If you are not sure, if your website is up to date, you should take a consultation."
Coachingfor photographers
"If you are busy shooting, make sure someone is taking care of your upcoming productions. "
ProductionServices
"If you need a plan for your online marketing, dont hesitate to call. "
Coachingfor Photographers
"If your marketing department has many shoots to schedule with different agencies and teams involved, you may need a highly professional art producer with a bedrock work ethic to keep an eye on estimates and timings. Let's meet up."
Art BuyingServices
"I am the link between you and your team. "
Productionmanagement
"Newsletter service, including a worldwide address pool"
Coachingfor photographers
"If you don't have an art buying department at all, why not hire me on demand to synch the rhythms of your projects?"
Art BuyingServices
Contact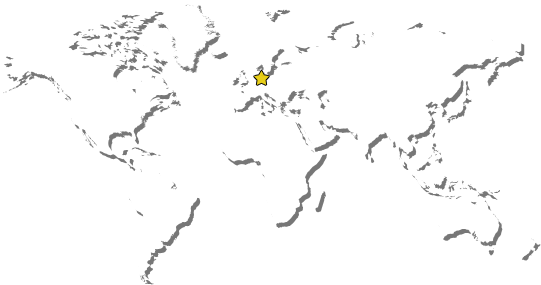 THE ART of PRODUCTION SERVICES
Monika Mosch
Schopstrasse 16A,
Hamburg, 20255.
Germany

webdesign by Ugly Dog
+49 171 77 35 196

Drop Me a Line
All fields are required.